During this time of COVID-19 many moms are extremely anxious over their birth and the health of them and their baby.  If you get it, is your baby at risk of getting it?  Can you still breastfeed if you get the Coronavirus?  How will the birth go?  Are rumors about your spouse or father of your baby not being able to be there true?
Current Hospital Policies
While your hospital of delivery choice may have slightly different policies, in general this is how hospitals are proceeding with birth during this pandemic.
Hospitals are limiting visitors — in this case 1 person, your husband or birthing partner.
You will be tested to see if you are positive for COVID-19.  If you are positive and asymptomatic (no symptoms) you would be monitored for symptoms and you can stay with your baby while wearing a mask.
If you are positive and symptomatic you may be separated from your baby.
Your husband or birthing partner will be tested for fever.
If your husband has a no fever, they can stay for the birth and a few hours after for bonding.  Once you are transferred to post-partum, they will be asked to leave.
Unfortunately, if your husband or birthing partner tested positive for a fever they will not be allowed in the hospital.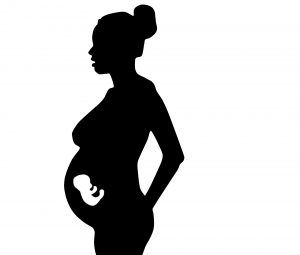 Regardless of testing positive, you may wish to still wear a mask while with your baby.  Be sure to check with your delivery hospital and talk with your medical provider regarding any specific requirements they have during this COVID19 pandemic.
What About Breastfeeding?  Is It Safe?
Recent research from China shows that women who were pregnant, in their third trimester, and tested positive for COVID19, did not develop severe pnuemonia or die from the virus.  Why might this be?  Well researchers believe it largely has to do with a woman's elevated levels of melatonin during the third trimester.  In fact, in the third trimester melatonin levels are actually more than double what they are in the first trimester.  This is the same reason why researchers believe that very young children fare quite well if they get the virus.  Children under the age of 5 have 10 times the amount of melatonin compared to adults during their peak state!  When you understand that melatonin is a powerful inhibitor of NLRP3 inflammasomes which stop the cytokine storms of the coronavirus.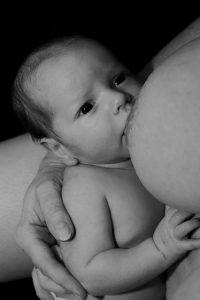 Children are further protected from the novel coronavirus as they have high levels of nitric oxide in their nasal passages.  Nitric oxide in combination with ascorbic acid (Vitamin C) act together to defend against the cytokine storms which are so dangerous from the coronavirus.
Thinking about breastfeeding, it is important that women who desire to breastfeed be supported to breastfeed even during such a pandemic.  Not only is it the healthiest option for your baby (barring an physiological reason why your baby cannot breastfeed, such as being in the NICU and prohibited from having any food by mouth), but you are further protecting your baby with the antibodies made in your milk.  Additionally, feeding your baby formula changes the microbiome–an intact microbiome of the baby is important for your baby's optimal immune function.
In the case where you are (or your baby) found positive with COVID19, we recommend you wear a face covering (like a surgical mask) when near your baby and washing your hands with soap and water frequently.  This offers additional protection to you and your already protected-amazing-newborn (see above!)!!
Final Thoughts
More than likely your husband or birthing partner will be able to be with you during the birth and shortly after.  If for some reason they are not, we highly recommend facetiming – or skyping – during the birth as much as possible so they can share in your experience.  Hopefully, this is at least better than nothing, even though nothing can replace your support person being there. 😉
Even the Academy of Breastfeeding Medicine deems breastfeeding during this pandemic as a "reasonable choice," even when a mother is symptomatic of the coronavirus, so long as safety precautions are taking place.
Finally, remember, your body got you through the pregnancy, got you through the labor, you do this alone if you have to!